Add The Best Of Spices To Your Food With Teja Dry Red Chillies
Posted by Admin on August, 10, 2021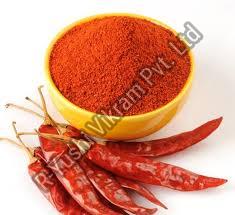 Chillies are preferably eaten in the Asian part of the world and have a great flavour to add to the food. However, different variety of chilli has a different flavour. Some are spicy, some give a rich red colour to the dish while some are mildly spicy giving me a strong flavour. With so many chillies available in different parts of the world, Teja red chillies are something that is one of the finest grades of Guntur chillies found in India. Mostly produced in the southern states of India, they are exported worldwide. Teja dry red chilli is easily available in India and many such companies are there that produce, supply and export it in and out of the country.

Popularity in the International market
Being one of the popular chillies in the international market and among international buyers, this chilli is perfect to be used in soups, stir-fries and stews. With such great flavour, this chilli variety is in high demand and costs good when sold overseas. With a bright red colour, this chilli is also called S17 type chilli. It has a fiery heat and is also considered to be one of the hottest chillies in India. When sun-dried, these chillies make great chilli flakes that can be used as toppings or dried chilli powder and can also be used directly for tempering dishes.
With such popularity of these chillies in India and overseas, you must find suitable companies that will help you get the best quality chillies for all purposes. There are so many companies that claim to sell quality and authentic Teja dry red chilli but you need to make sure about it. It can be a challenging thing to do but if you know what needs to be done, you are all set to go.

Check for reputed buyers to get the best
Whenever you are in a dilemma as to where the buyer is giving you a quality product or not, make sure to check the reputation of the company. It will help you to get the best quality chillies that will help you enjoy the best of the dishes. With great flavour, there is nothing that can go wrong. All you need to do is look for dry red chilli exporters India so that you can be sure of the quality you are getting. Making sure to check the clients they have supplied before and also to check the popularity so that you will not take a wrong decision is important.
You can also try to meet the supplier in person before placing a bulk order which will help you to understand what to expect from them in terms of quality, quantity and price. Once you are satisfied with that, you can place orders online and get them delivered to your location with ease. With such comfort and great service, you will be able to add quality products to your business and can do your part in satisfying your customers. This will take your business to new levels as you will get more sales and earn more profit.
This entry was posted on August, 10, 2021 at 16 : 41 pm and is filed under Dry Red Chilli. You can follow any responses to this entry through the RSS 2.0 feed. You can leave a response from your own site.