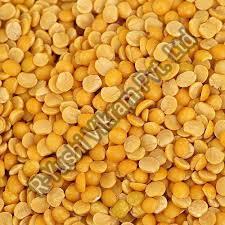 Pulses are believed to be an indispensable part of Indian cooking, which forms a vital component of a wholesome meal plan. Dal or Lentils is the storehouse of good quality plant based protein filled with a ton of health benefiting properties. One such popular dal that has a remarkably rich nutrient profile is toor dal or arhar dal or pigeon peas. It is a staple food among many cultures and cuisines across India that also provide a superb alternative as a nutritious vegetarian meat.

Toor/Arhar dal, yellow in colour is enriched with some essential vitamins, minerals, proteins and antioxidants that offers you innumerable health benefits. Adding toor dal in your regular meal plan is the elementary way to fight obesity, lowers bad cholesterol, regulates blood pressure as well as blood sugar levels and improves gut health. This highly versatile Dal fuses well with all the ingredients and can be prepared in numerous ways, adding toor dal to your daily diet is an amazing way to reap the wellness incentives. It is commonly used in every Indian kitchen for different delicious food preparations such as dal tadka, Dal Palak, Sambhar, Rasam and Gujarat's famous puran poli.

Other potential Health Benefits of including Toor Dal in your diet:

-This dal is power packed with an adequate amount of protein that promotes overall well-being and growth of the body.
-It is a good source of folic acid which is essential for pregnant women for the development of a baby, fighting against the risk of premature delivery and anemia.
-It is loaded with vitamin B complex which helps in improving metabolism and boosting the level of energy. Due to this it is an ideal part of the diet for diabetics.
-It has antioxidant properties which improves the skin radiance, glow and texture.
-Toor dal is a great source of plant based iron which increases haemoglobin level.
-Presence of high content of dietary fibre niacin helps in reducing the cholesterol level which improves the overall heart health.
-It helps in losing weight with the goodness of dietary fibre and low glycaemic acid by reducing the intake of overall calories.
-Arhar Dal is a rich source of calcium, magnesium and phosphorus which helps in strengthening bones.

Toor Dal or pigeon peas is native to India and 90% of the total production are from Uttar Pradesh, Bihar, Gujarat, Maharashtra, Madhya Pradesh, Tamil Nadu and Karnataka. As a principle source of protein for vegetarians, demand for this dal is incredible in a country like India where 40% of the population is vegetarian. In order to meet this sky-scraping demand, there are many suppliers of toor dal who are supplying high quality dal without compromising the nutritional value.

The popularity of toor dal suppliers in India is due to the following factors-
-They ensure their products go through a predefined stringent quality check process which makes them pure and of the best quality.
-They use organic and naturally grown products to make sure that only high grade products are delivered to the customers.
-They have a well-equipped warehouse in order to store products in hygienic conditions.
-They use high grade packaging material to pack their products in order to make sure they reach safely, retaining their natural taste.
-They are associated with reputed logistics facilities to ensure timely delivery of products.
-They have enough capacity to meet bulk as well as emergency orders.
-They offer high quality toor dal at competitive prices prevailing in the market.

Thus, it can be firmly concluded that toor dal is indeed a mouth-watering delight overflowing with daily essential nutrients.
This entry was posted on August, 07, 2021 at 11 : 25 am and is filed under Dal. You can follow any responses to this entry through the RSS 2.0 feed. You can leave a response from your own site.